After a long hiatus from making music, world-renown island reggae band, Onetox from the Solomon Islands, are set to break back onto the music scene with the release of their new single "Early Morning" from their highly anticipated comeback album.
The group first burst onto the scene in 2008 with their ground-breaking viral smash hit song "Ramukanji" which took the Pacific by storm, hitting no.1 on charts in many countries. Over the years they have released a series of successful albums and produced more hit singles such as "Everything", "No Solou" and "High Grade", which led to their music being streamed millions of times on YouTube, winning multiple music awards in the Pacific and France and have performed in sold out concerts across Melanesia, Polynesia, Micronesia and in Asia.
Most recently one of their songs was selected to be the official theme song for popular US Travel Show 'SV Delos', which has garnered over 90M streams on their episodes on YouTube and has exposed the group to new fans and audiences all around the world.
'Early Morning' is a sunshine drenched pop reggae track signaling a new style and direction for the band whilst still retaining that signature Onetox sound. It is produced by Shefram Sound Productions and features up and coming female artist I`lle from PNG.
The Song releases worldwide on Friday 2nd November 2018 and will be available to steam or download on all major music platforms.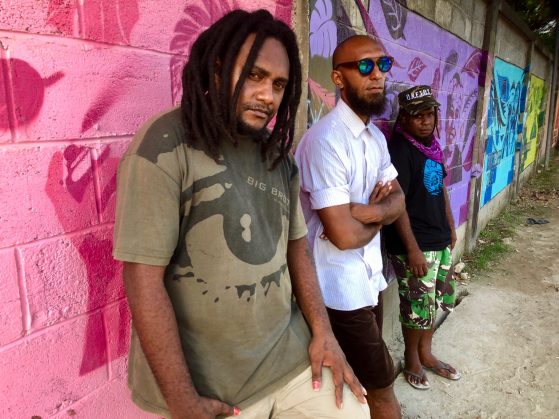 (Onetox members: Mossa, Sio + Dehvande)