Jaro Local, the fast rising star from the Solomon Islands, has made history by being the first ever artist from Melanesia to win an award at the Vodafone Pacific Music Awards in it's 15 year history.
The prestigious awards ceremony, which recognizes the best Pacific talent from all over the world, was hosted at the Vodafone Events Centre in Auckland, New Zealand on 23rd May 2019.
Jaro Local won "Best International Pacific Artist" of the year award for his hit song "Dakini Tangarareh" which has been a smash hit with lovers of island music all over the world and is at close to 5M+ streams on YouTube. The song was produced by Chris Young and Son.
Previous winners of this award include Island Music heavyweights J-Boog, Common Kings and Fiji.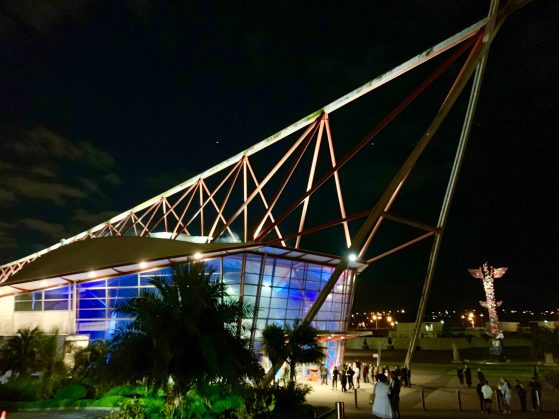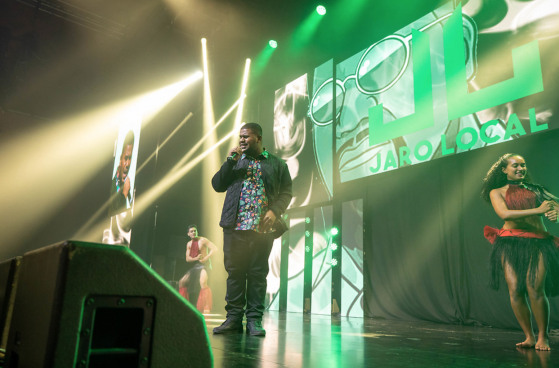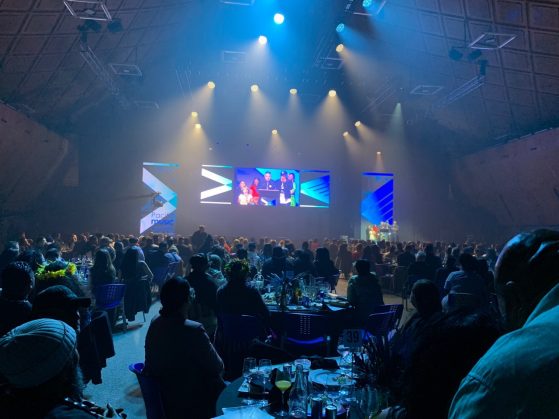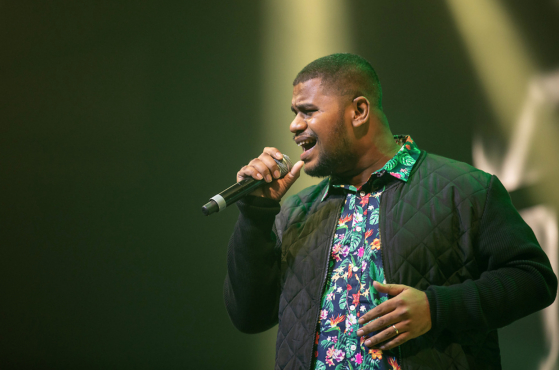 Jaro Local performed live a medley of his hit songs "Half Malaita" and "Dakini Tangarareh" on the night which was telecasted live and was backed by Rako Pasefika dancers
"I'm honored to be able to win this award and to be able to perform alongside so many other talented Pacific artists. This awards is a win not only for the Solomon Islands, but is a win for Melanesia and all the small islands in the Pacific".
Full list of 2019 Pacific Music Awards Winners:
Auckland Council Best Pacific Female Artist Award:
WINNER: Razé – 'Not About You'
La Coco – 'Waiting'
Tree – 'Can We'
Villette – 'Money'
NZ Music Commission Best Pacific Male Artist Award:
WINNER: Kings – Lov3 & 3go
Melodownz – Melo & Blues
POETIK – HAMOFIED EP
Sonatane Kaufusi – 'Birdie'
PMN Best Pacific Group Award:
WINNER: Tomorrow People – BBQ Reggae
Adeaze – A Mother's Love
SWIDT – The Most Electrifying
PMN Best Pacific Gospel Artist Award:
WINNER: Adeaze – A Mother's Love
Punialava'a – Yesterday, Today & Tomorrow O ananafi, O nei ma Taeao
Revere – Revere
Base FM NZ & Island Base FM Samoa Best Pacific Hip Hop Artist Award:
WINNER: SWIDT – The Most Electrifying
Kings – Lov3 & 3go
POETIK – HAMOFIED EP
Best Pacific Soul/RnB Artist Award:
WINNER: Razé – 'Not About You'
La Coco – 'Waiting'
Villette – 'Not in Love'
Pato Entertainment Best Pacific Roots/Reggae Artist:
WINNER: Tomorrow People – BBQ Reggae
Lapi Mariner – 'Go Back'
Runtingz Family – 'Runtingz Anthem'
Flava Best International Pacific Artist Award:
WINNER: Jaro Local – Dakini Tangarareh
Bobby Alu – 'Move'
Kaiit – Live From Her Room EP
SIT/MAINZ Best Producer Award:
WINNER: Kings & 10A – Lov3 & 3go
SmokeyGotBeatz – The Most Electrifying, SWIDT
Baccyard  – Melo & Blues, Melodownz
NZ On Air Best Pacific Music Video:
WINNER: Villette 'Money' – Directed by Parker Howell, Baron VR
Razé X Edy – 'Not About You', Directed by Kiel Tutin & Edward Liu
Sonatane Kaufusi – 'Birdie' , Directed by: Dave Thomson, Imaginary Friends
SWIDT – 'Who Run It'  Directed by 10Daniel16
APRA Best Pacific Song:
WINNER: Kings – '6 Figures' Written by Kingdon Chapple-Wilson
Church & AP – 'Ready or Not' Written by Elijah Manu, Albert Purcell
Punialava'a 'Ana le Seanoa'oe'- written by Rev. Iosefa Lale Peteru
SunPix Best Pacific Language:
WINNER: Punialava'a Yesterday, Today & Tomorrow O ananafi, O nei ma Taeao
Adeaze A Mother's Love
Sammy Atoa 'Samoa Finau'
Recorded Music NZ Best Pacific Music Album Award:
WINNER: Tomorrow People – BBQ Reggae
Kings – Lov3 & 3go
SWIDT – The Most Electrifying
Phillip Fuemana Most Promising Pacific Artist:
NZ On Air Radio Airplay Award:
WINNER: General Fiyah feat Three Houses Down – 'Here To Stay':
NZ On Air Streaming Award:
WINNER: Kings – 'Don't Worry About It'
SunPix People's Choice Award for Best Pacific Artist:
Manukau Institute of Technology Lifetime Achievement Award:
 WINNER: Her Majesty Queen Sālote Tupou lll