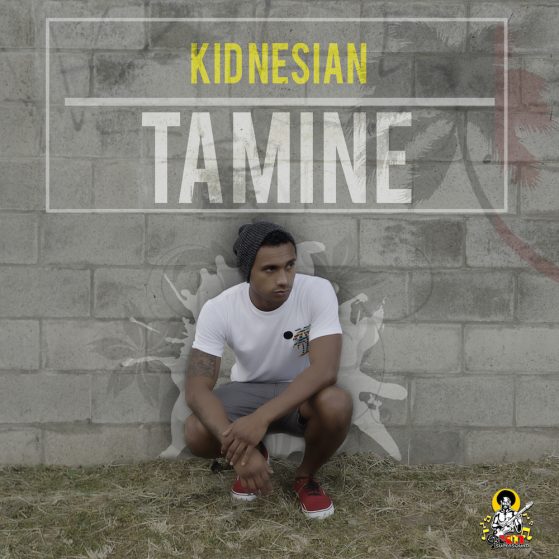 Kid Nesian releases 2nd single
Fresh from the success of his debut hit single "Stap Wantaim Yu", Kid Nesian, the 21 year old Island Reggae sensation from PNG, is ready to release the 2nd single from his upcoming EP, titled "Tamine".
Kid Nesian (real name Brian Kepi), first became a household name in his native Papua New Guinea when he illegally entered himself into the popular singing TV competition "Digicel Stars" when he was just 14 years old. The minimum age requirement was 16, so he lied on his entry form just to get onto the show. He blew the country away with his live performances and stormed to the grand final where he ultimately finished 2nd place. He knew then, that music is what he wanted to spend the rest of his days doing.
His first single "Stap Wantaim Yu" became a bona fide hit not just in his hometown PNG, but was also a major hit around the Pacific in countries such as Guam, Marshall Islands, Vanuatu, Fiji, French Polynesia and Tahiti. His follow up single "Tamine", follows a similar style with a sunny, laid back, chilled island vibe that will make you feel like you are sitting on a beautiful white sandy beach, sipping coconut juice whilst watching the sunset go down over the horizon. Fans of his first single, will definitely love his follow up track.
"I was blown away by the response to my first single, so I knew my 2nd single had to be just as good" said Kid Nesian. "I'm excited to get this new song out and I'm confident my fans will not be disappointed".
The official music video for the song will be released the first week of June 2017.
Watch the official music video – http://bit.ly/Tamine-Video
Download/Stream the song – https://www.chmsupersound.com/music/kid-nesian-tamine/