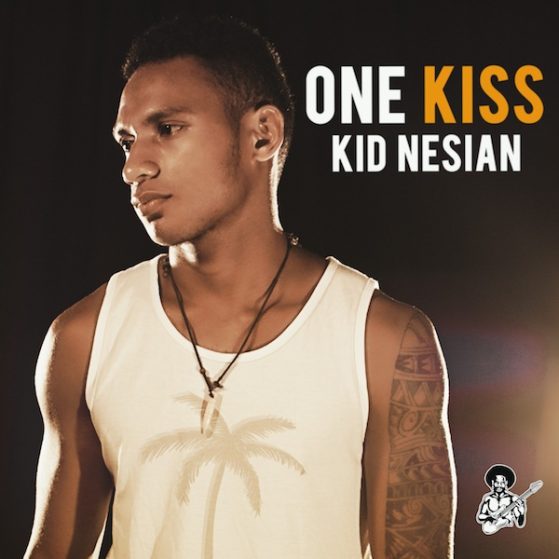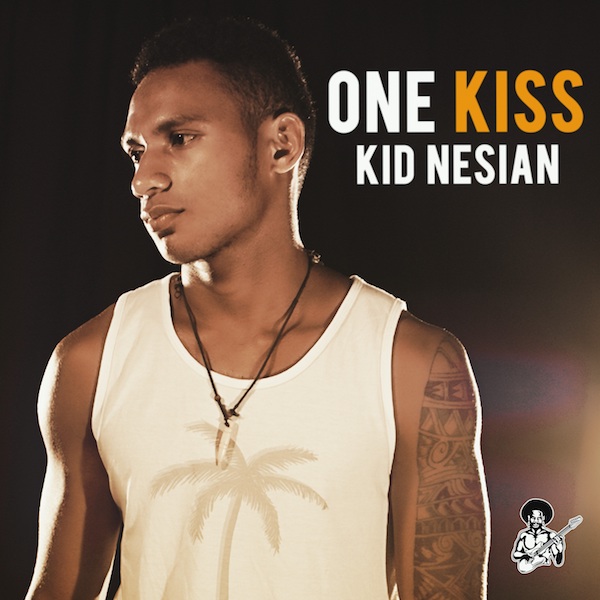 Kid Nesian Looking to Branch Out with Latest Release 'One Kiss'
With the success of his first 2 singles performing extremely well around the South Pacific, Kid Nesian is looking to branch out to new markets with his newest offering 'One Kiss'.
His first single 'Stap Wantaim Yu' was a big hit all around the South Pacific, gaining radio airplay in Australia, Samoa, Tonga, Guam, Marshall Islands + French Polynesia and ultimately reached No.4 on the Australian Top 25 Reggae Dancehall Charts. His follow up single 'Tamine' was also a hit and received radio airplay around Polynesia + Micronesia while reaching No.8 on the Pacific Top 20. But it was his most recent release that has really made waves, with his reggae cover of The Scorpion's classic hit "Wind of Change" making a big splash internationally.
The song received support from major reggae websites from the US, UK, Germany and Australia and received radio airplay in Latin America and Europe. It's also currently no.1 on the Pacific Top 20 Charts.
Though thrilled with the response to his first 3 singles and happy to know that he is helping to take PNG music to other regions, he is hoping his next single can branch out even further and can continue to reach new fans in different markets.
"Why can't PNG music from PNG artists become popular in other countries? We have so much talent and creativity here, it would be great to have a local artist fly the flag for PNG in the music charts in countries all over the world. Hopefully Kid Nesian can begin to pave the way for local artists." says Braden Chin, Music Division Manager for CHM Supersound.
He has become popular for his fresh sunny island reggae style, however 'One Kiss' is a slight departure from that signature sound of his. He describes his new release as a Reggae Love ballad with a Pop/RnB feel. He knows his fans will be surprised to hear something different to what they're used to, but he is confident they will embrace this new sound. "Reggae is no longer just one style anymore, music today is fused with many different genres, so I wanted to try something different for my next release and I think my fans will really enjoy it" says Kid Nesian.
'One Kiss' is out now and is available on all major music platform – https://www.chmsupersound.com/music/kid-nesian-one-kiss/
See the official lyric video here – http://bit.ly/one-kiss-reggaeville-YT
Listen to the song on Spotify