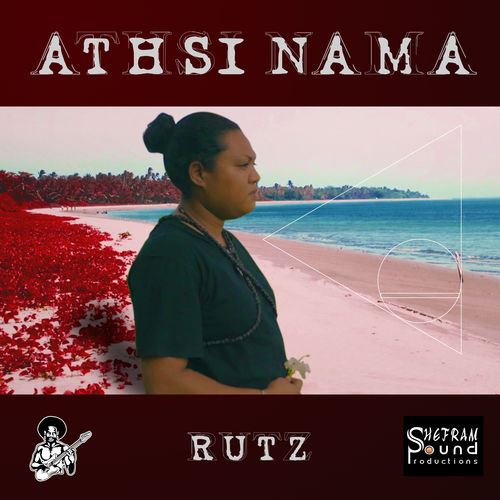 New Female Artist Rutz Delivers Debut Single 'Athsi Nama'
Rutz (real name Ruth Mela), is a young aspiring singer from Papua New Guinea making her long awaited debut as an artist with her first single 'Athsi Nama'
Born into a music family who have their own band the 'Gunai Cruz', made up of her dad, mom, two older brothers and other immediate relatives, singing is something that comes naturally for Rutz. Being the only born female in the family, she takes the leading role as lead vocalist whenever the band is hired out for gigs at the local clubs, pubs or fundraisers. Her eldest brother Michael is the lead guitarist and her other brother is the band's keyboardist.
Rutz started singing at a tender age of 5 in church, and by the age of 17 took stage as lead vocalist with the family band at gigs, where she would perform covers of her favorite female artists such as Celine Dion, Mariah Carey, Dixie Chicks, Whitney Huston and would also perform hits from the 80's.  Ruth's island style of singing is inspired by one of her favorite local artists Moshanti aka Moses Tau, "I love the way he sings".
Her older Brother Michael is the song writer behind 'Athsi Nama'.  The song is sung in 3 languages, English and two local languages from Ruth's home Province. The first verse and Chorus is sung in Motu, the 2nd verse is sung in English and the 2nd Chorus in Babaka language.
Athsi Nama is in Babaka Language and translates to mean "Its Not OK".
The Song is inspired by a true story from Michael about his past relationship experience in younger years where he was dating a girl from Babaka Village. They dated for a month or so while he was living in the village, but when he left for the city, word followed from his relatives that she had moved on. When his family asked him how he felt about this news he told them "Athsi Nama", meaning 'It's Not OK'. That's how the song tile came to be.
With the recent passing of Michael's wife in July 2017, leaving him with 3 kids, the youngest still an infant only two months old. Michael feels this song evokes similar feelings of loss and this song tears him up and now has a double meaning in his life. This song is dedicated to his late wife and to those that leave us suddenly taking with them the hopes and dreams that once was shared with them. Athsi Nama – It's Not OK.
Download/Stream the song – https://www.chmsupersound.com/music/rutz-athsi-nama/